blog
Thursday, 28 September 2017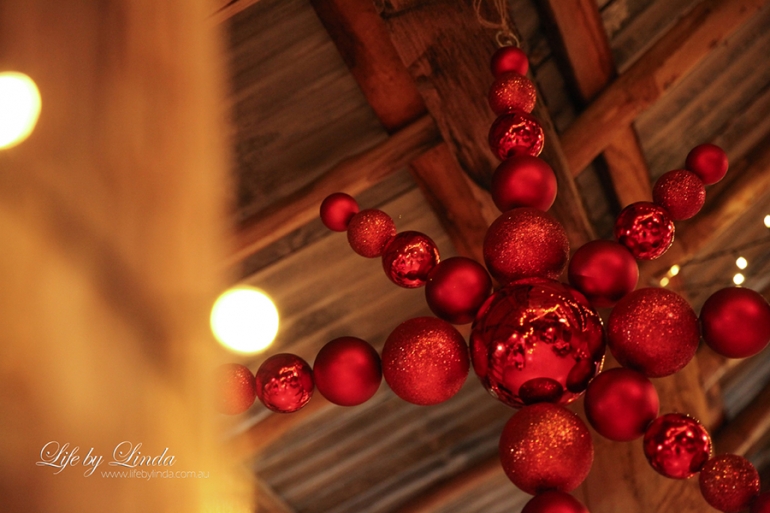 The silly season is almost upon us. Finally! Time to unwind, spend time with family and get in some much-needed rest before 2018! First, we get to party with our work family. Office Christmas Party 2017 (somewhat different to the movie) Celebrate another successful year and thank everyone for their extremely hard work at Baxter Barn. Between the amazing food provided by Going Gourmet and the magical fairy lights inside and out, it is the perfect location for a Christmas party. What screams Christmas more than fairy lights?!
With the amazing food menu, 12 Hour Slow roasted Christmas Ham, roasted and glazed with cloves & caramel, Grass Fed wattle Valley lamb off the bone, baked lemons, garlic & Baxter Barn Herbs and Gippsland Turkey breast fillets rolled with bacon, cranberry and apple sauces, star anise pan made gravy, your work Christmas party will be spoken about for years to come.
With some extremely happy previous clients; including Porsche, PARC, Frankston Hospital, the Peninsula School and Segway Victoria to name a few, why don't you add your company to our client list and find out why everyone loves celebrating Christmas at Baxter Barn.
Hurry and enquire now, as we have a very limited amount of dates left. But don't worry too much if you miss out this year, there's always next year ?

Our guests had a great time with their family and friends at our Christmas in July Buffet Feast, held on Saturday July 11th and Sunday July 12th.
Blog Categories
Latest News