Oktoberfeast !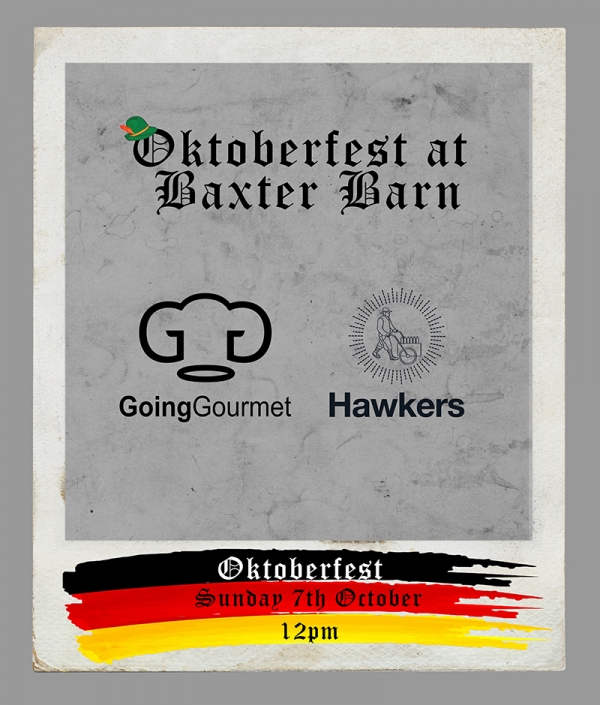 blog
Thursday, 13 September 2018
Oktoberfest has made its way to Baxter Barn with a twist! Oktoberfeast will be a culinary experience. Combined with a Hawkers Beer tent and a German Feast supplied by Going Gourmet (canape style), this will be one Oktoberfest you won't want to miss. So get your friends together, get your best Oktoberfest outfit and come down to Baxter Barn.
Sunday 7th October 2018 starting at 12:00pm
This event is a cocktail style food event, so be on time to enjoy the full menu.
Tickets;
Tickets sell extremely fast, so email info@baxterbarn.com.au to secure your tickets!
Tickets are $40 per preson and and is an 18+ event.
Drinks are at bar prices.
Strictly NO BYO allowed.
WIN!
BYO Stein Glass to enter the competition – this can be filled up as a once off for $10-$20 depending on size.
$100 bar tab for best costume.
$100 bar tab for best stein glass.
Blog Categories
Latest News