French Bistro Night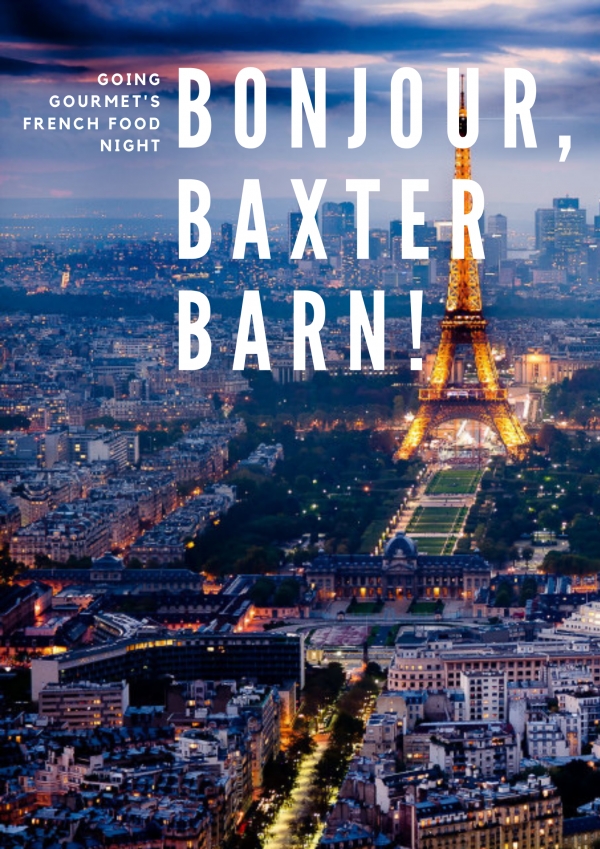 blog
Thursday, 16 May 2019
Around the World with Going Gourmet!
Winter is coming but it's no reason to stay indoors and hide out the colder seasons. Going Gourmet wants to take you on a culinary journey around the world and fill you with heart-warming food and drink, with a series of pop up restaurants.
Taking place once a month in June, July, August, September and October, these intimate events will host cuisines from France, Sri Lanka, Italy, Belgium & Germany – taking inspiration from some of our chef's own heritage and flare for cooking!
French Bistro Night
First up on the list is our French night! Come and experience a four course French inspired menu paired with the perfect wine for each course.
Tickets are $125pp and we will begin our "Around the world with Going Gourmet" on Saturday 15th June at 6.30pm.
Bookings: Our pop ups sell out fast, so please email info@baxterbarn.com.au to pay & secure tickets to what is going to be a night to remember!
View event on Facebook and invite your friends too!
Recap:
Date: Saturday 15th June
Time: 6:30pm
Cost: $125 per person
​Menu: see below
Venue: Baxter Barn - 85 Sages Road, Baxter, Victoria 3911
Book now by emailing info@baxterbarn.com.au and we will send you through our booking form to secure your tickets.
Blog Categories
Latest News